In academic year 2019-20, New York State public and private higher education institutions had the following students in degree-credit enrollments:

846,281 full-time; and
344,964 part-time.

The State has a higher proportion of private college attendance than most states, with 195 independent and proprietary college campuses accounting for 44.5 percent of statewide full-time equivalent (FTE) enrollment.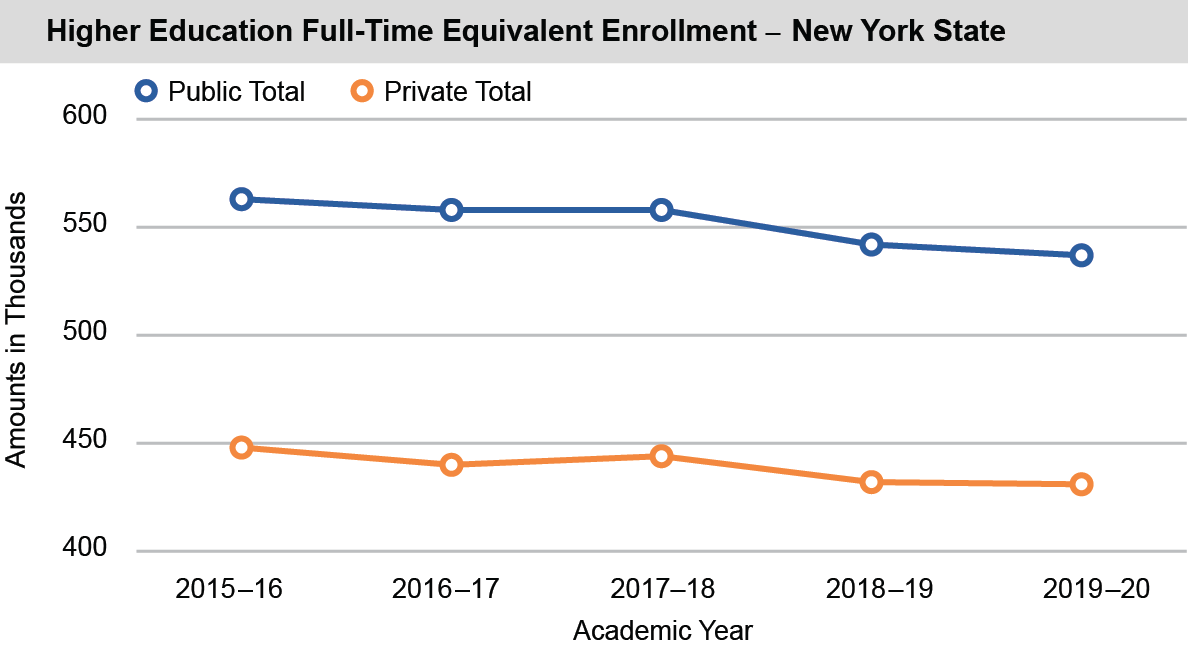 In the 2019-20 academic year, average costs of tuition and fees for full-time, in-state students for the State University of New York (SUNY) and the City University of New York (CUNY) were the following:

SUNY, $8,780 ($5,660 for two-year colleges); and
CUNY, $7,405 ($5,275 for two-year colleges).

In the 2018-19 academic year, an estimated 319,755 students received State Tuition Assistance Program (TAP) awards, totaling $881.5 million. New York State also provided an estimated 60,889 other scholarships and awards totaling over $171 million in aid, including 25,100 Excelsior scholarships totaling $98.9 million.
From academic years 2014-15 through 2018-19, average tuition charged for full-time students in four-year programs in public colleges and universities in New York was roughly 20 percent of comparable tuition at private institutions. Over that period, room and board costs represented almost two-thirds of total charges (including tuition, mandatory fees, room and board) at public institutions. Room and board costs were slightly higher but represented just over one-quarter of all costs at private institutions, where tuition and fees are much greater.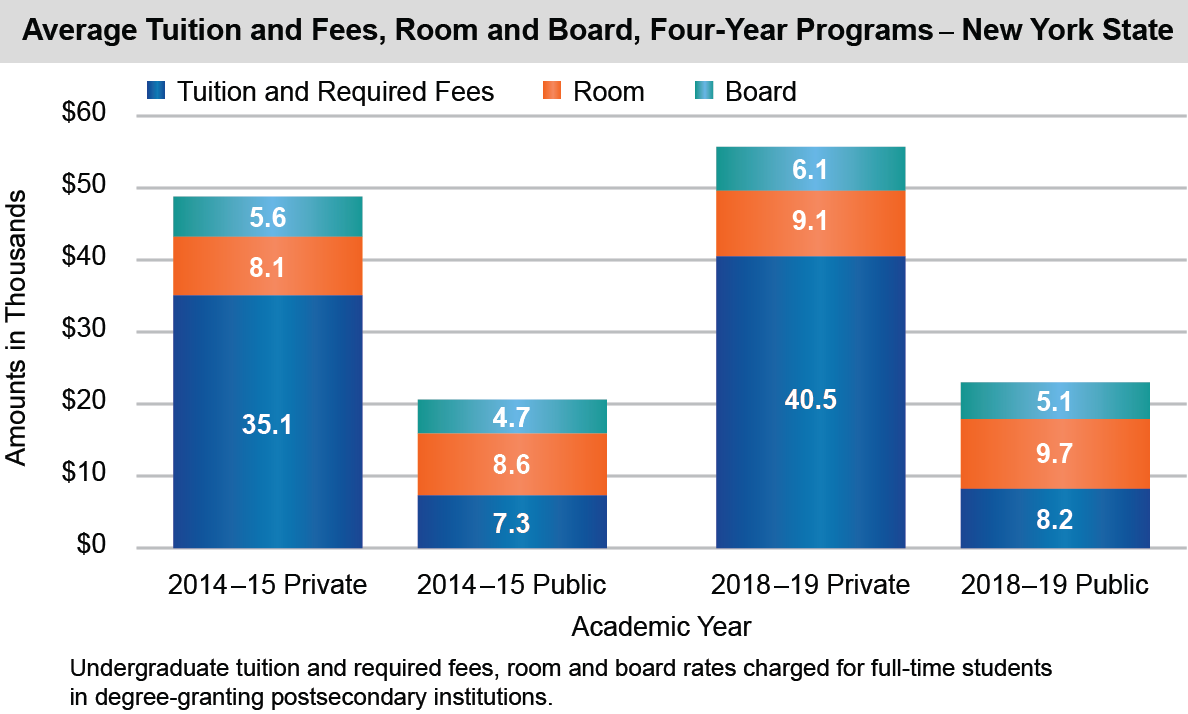 In SFY 2019-20, the State spent $315 per resident on higher education, ranking 17th in the nation for higher education spending per capita.
According to the Federal Reserve, the student loan debt balance per capita in the State grew by 15.9 percent from 2015 to 2019, slower than the 18.2 percent rate of growth for the nation during the same period. The percent of the student loan debt balance in New York State that was 90 or more days delinquent (and in default) was 8.5 percent in 2019, down from 9.2 percent in 2015.